See our sister site for this event

www.endtoendwalk.org Sunday 20th Sept. 2015
---------------------------------------------------------------
End to End Walks, 2008 to 2014: See here
Ramsey Bakery End to End Walk 2007
Robbie rules again! Sixth successive win & his fastest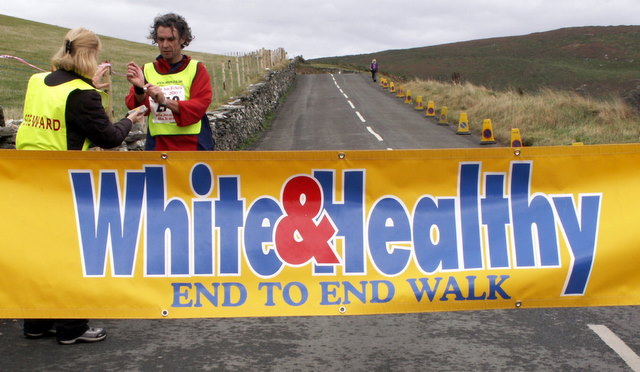 Robbie Callister places his tag in the SportIdent box of Manx Timing Solutions to record a win in 6hrs56mins26secs. (Pictures by Adrian Cowin).
And then he took the much deserved applause!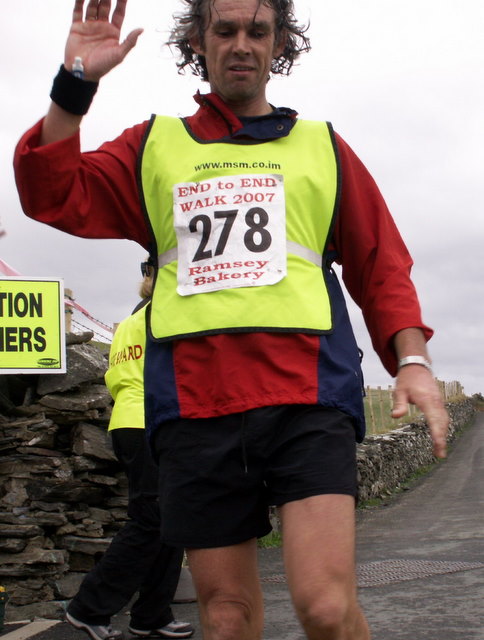 He then met some of his supporters!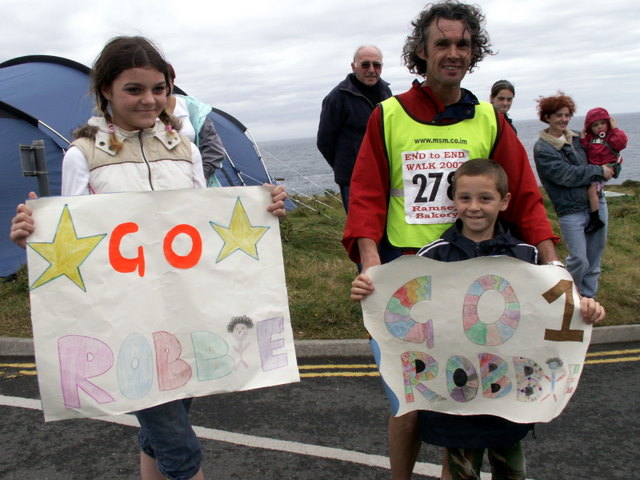 RESULTS here.
First Lady Finisher Janice Quirk 7:35:34 (7th overall) :-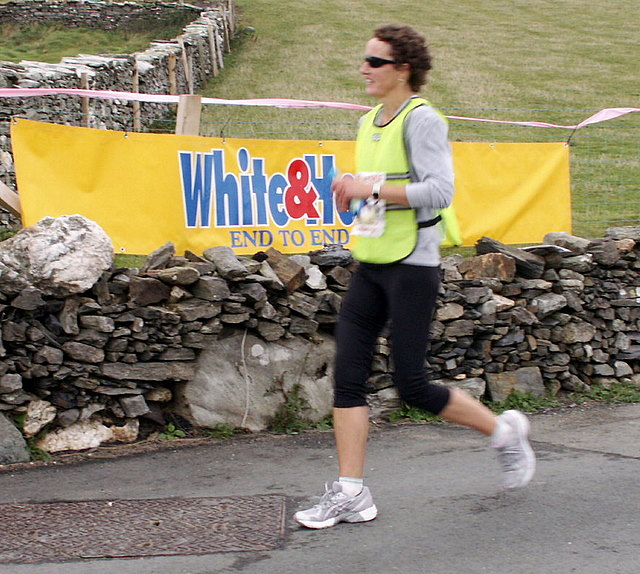 2nd & 3rd finishing men Mark Hempsall & Jock Waddington:-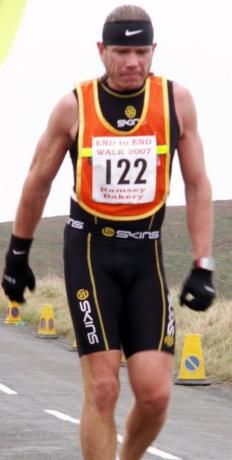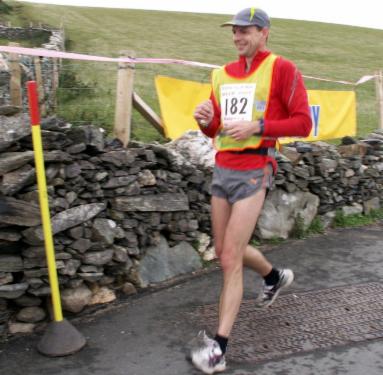 2nd Lady finisher: Maureen Moffatt, walked in with Lon Chambers:-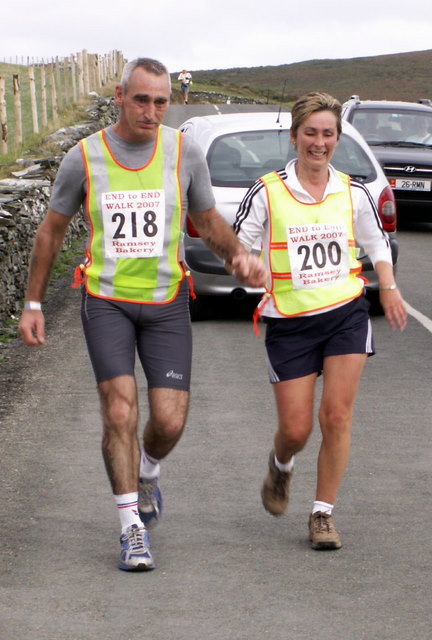 Many more pictures here
See Stats. & photos by Murray Lambden at manxathletics.com
The top 4 finishers:-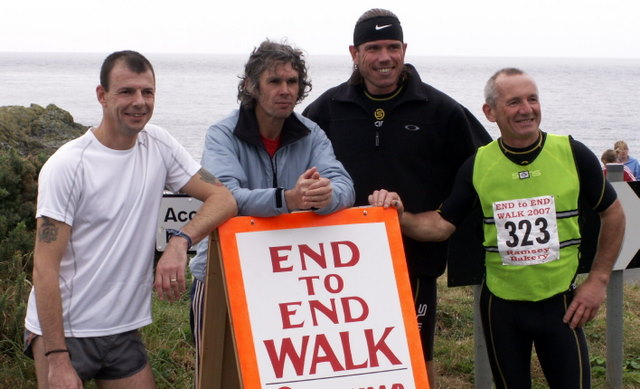 First Over 60 Vet: Stan Sille (12th overall):-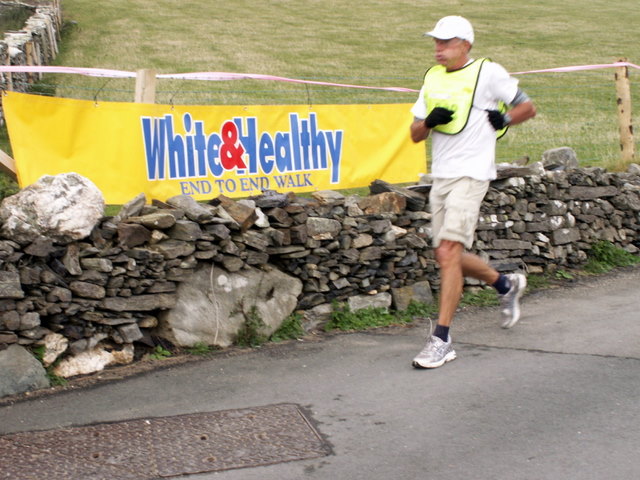 Under 21's (to Peel) Winners:-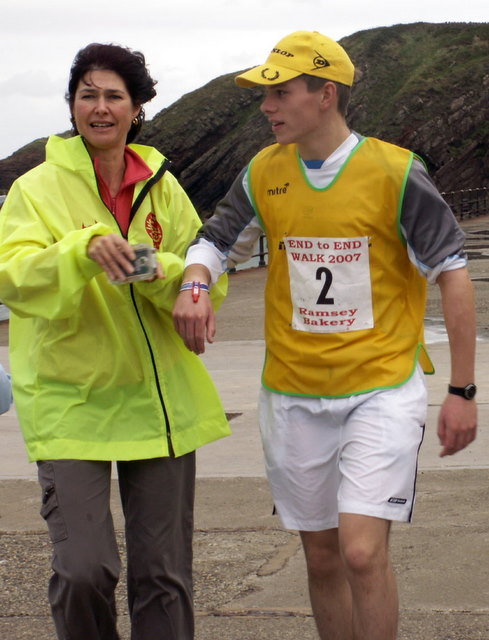 Adam Killip, age 18, 5hrs05mins39secs.
Julia Furner, 5:17:19.
Fastest Finishers at 20km:-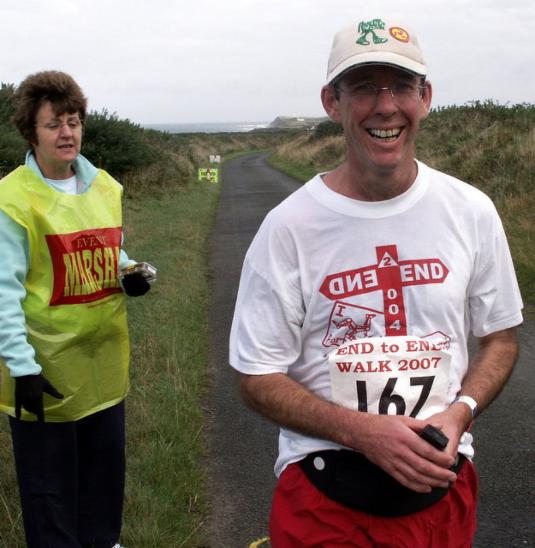 Michael George, 2:05:58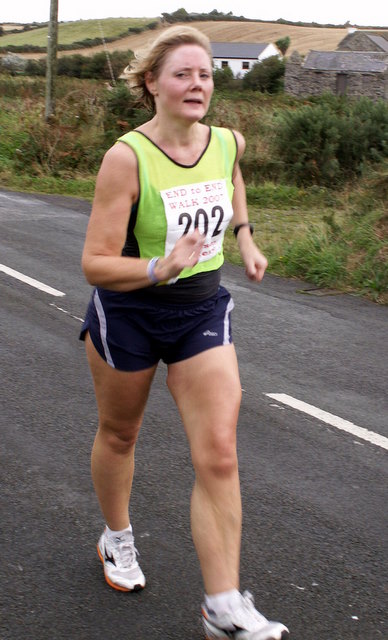 Lisa Motley, 2:16:55
--------------------